04 type two bedroom, two bath apartment, 128 square meters, large L-shape balcony.
Three air-conditioners.
The living room, dinning area next to an opening window with a blinder and a door to a separated kitchen area.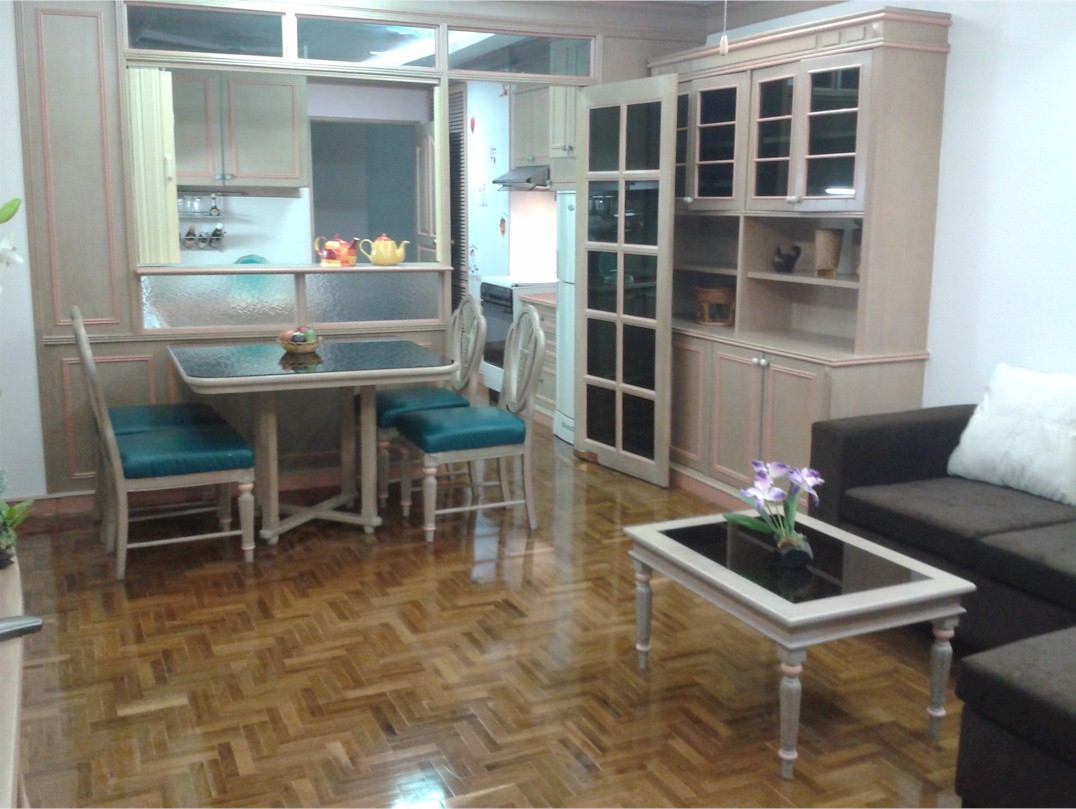 A sofa set with a daybed under a beautifully decorated reset-ceiling with cirrounding lights and a big mirror with a light-fan.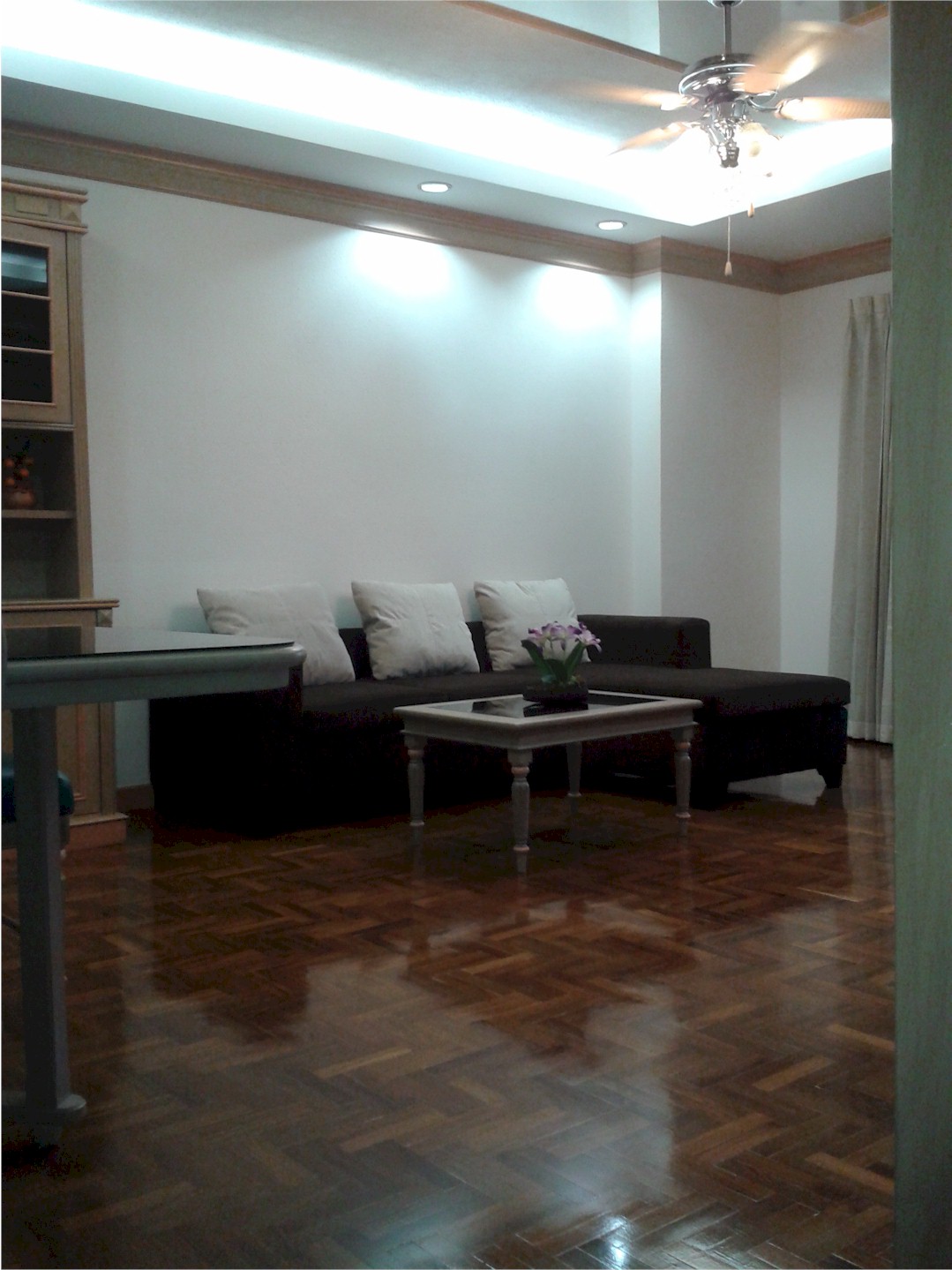 Opposite the living set is a television cabinet lets you relax infront of your entertainment and Doi Sutape view.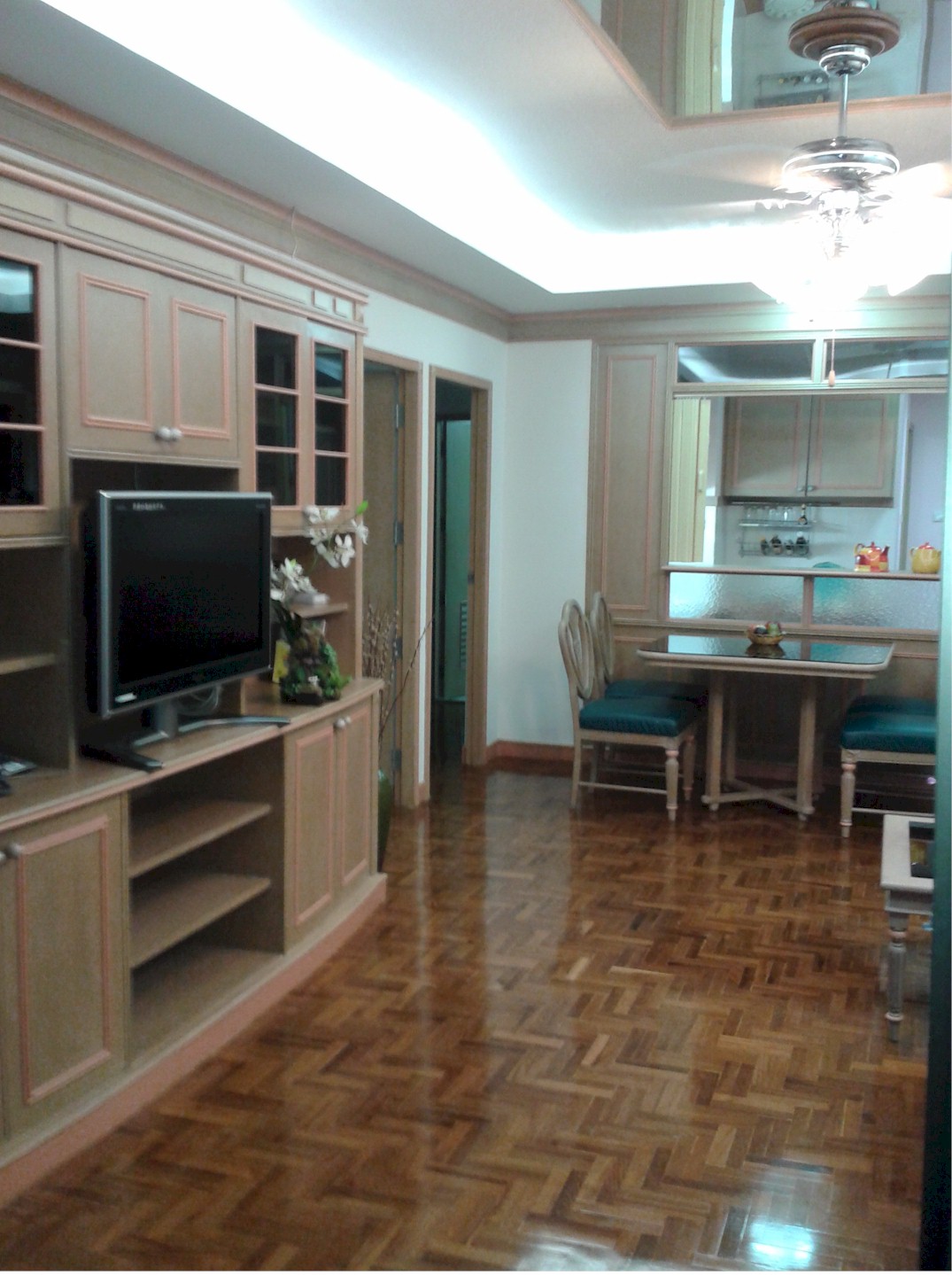 A big bed with two downlights and a full size wardrop.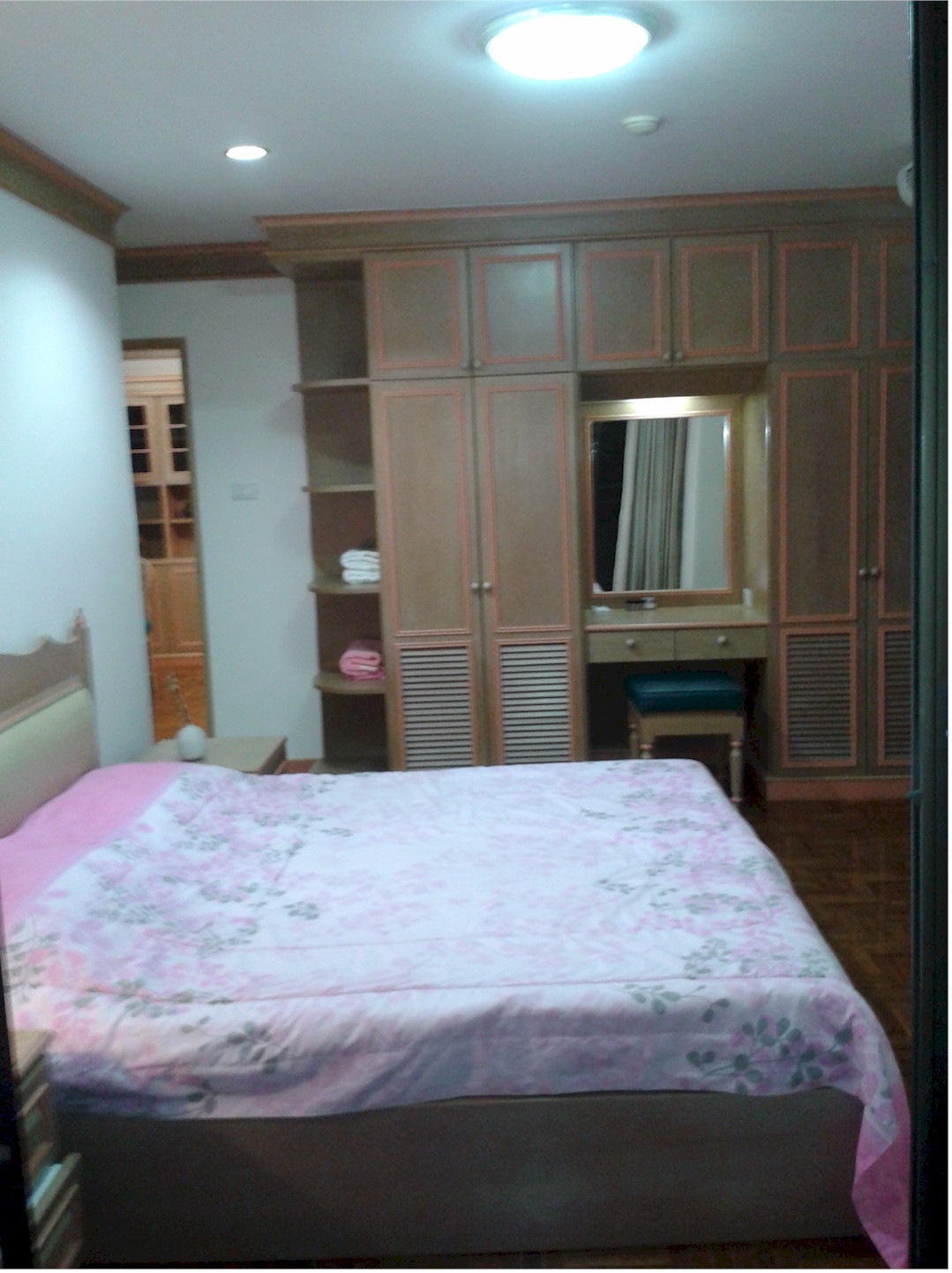 The master bedroom is located at the corner letting you access to the balcony and beautiful views from you big bed.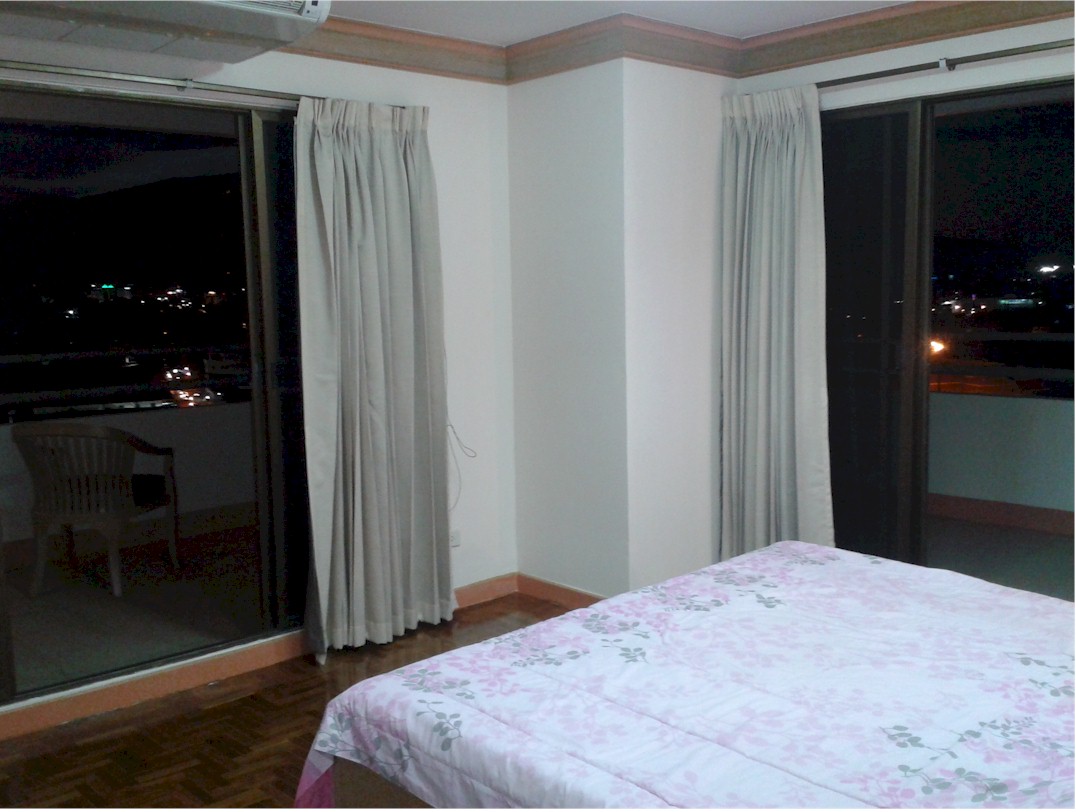 The second bedroom with a door to the balcony.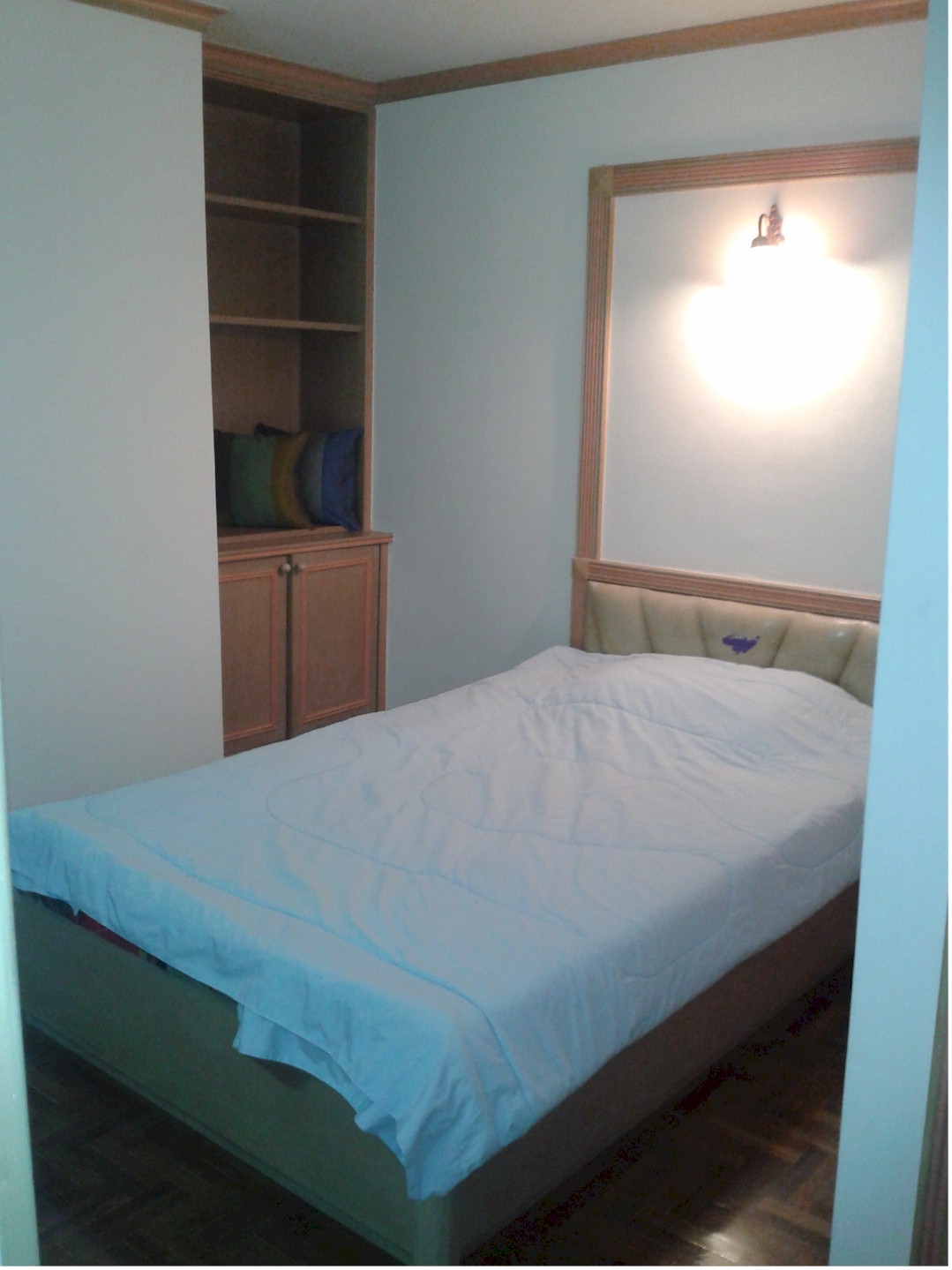 A well equiped kitchen is located next to the entrance of the apartment.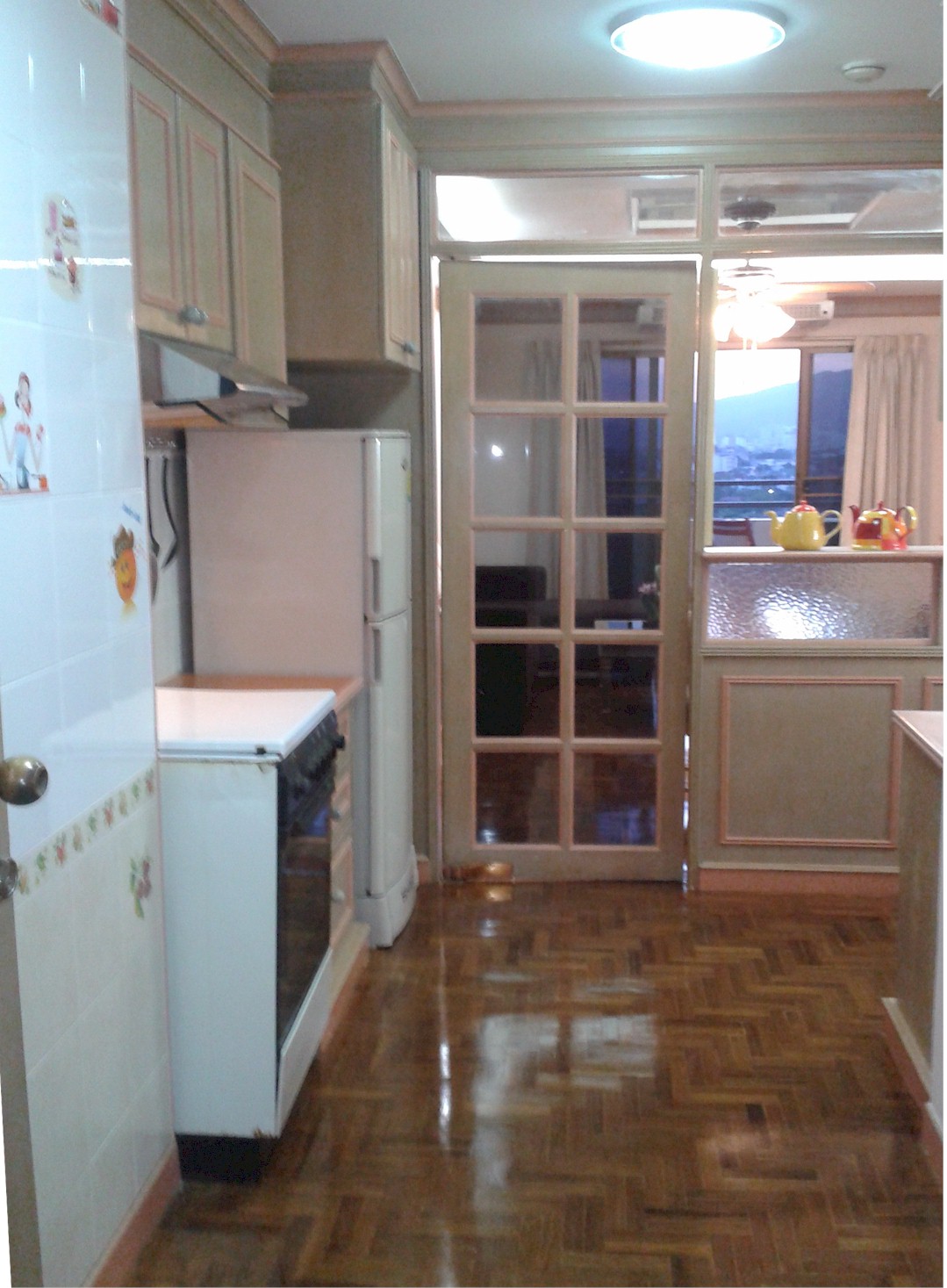 The kitchen is well equiped and loving decorated making you want to cook delicious food.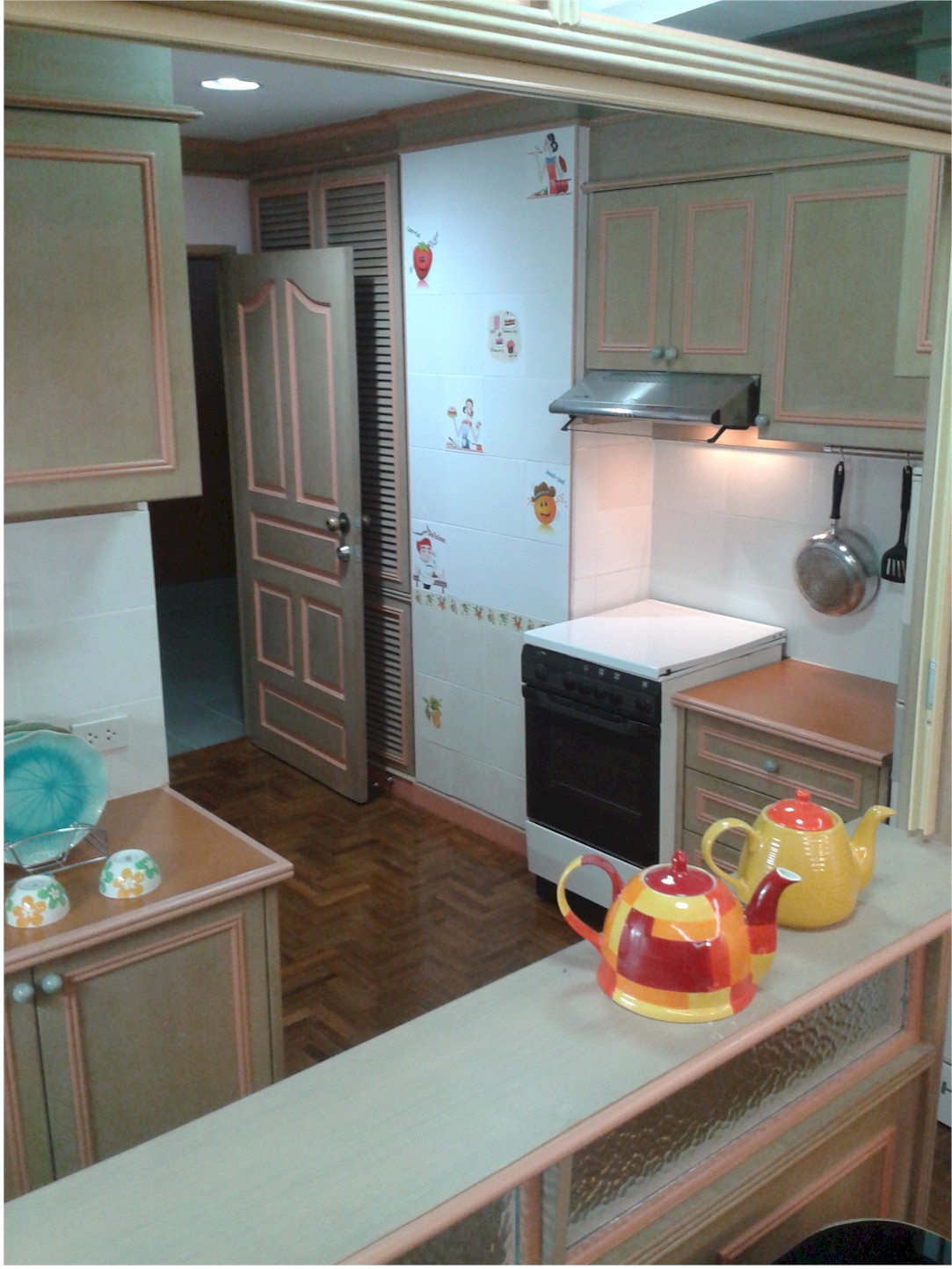 A sink-cabinet is located opposite the stove and a refrigerator.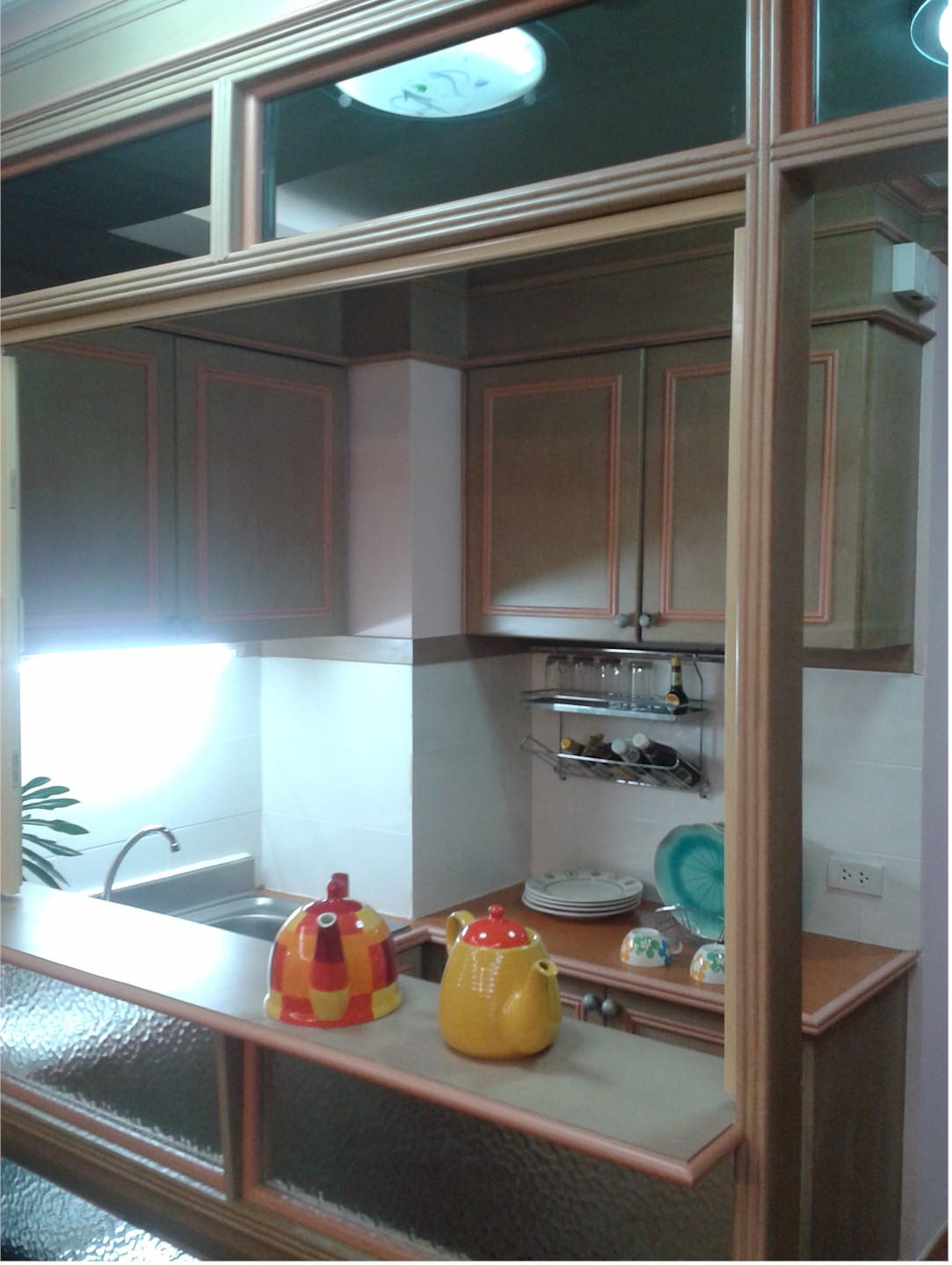 Just close the door and a blinder separating the kitchen area from the dinning and livinf areas.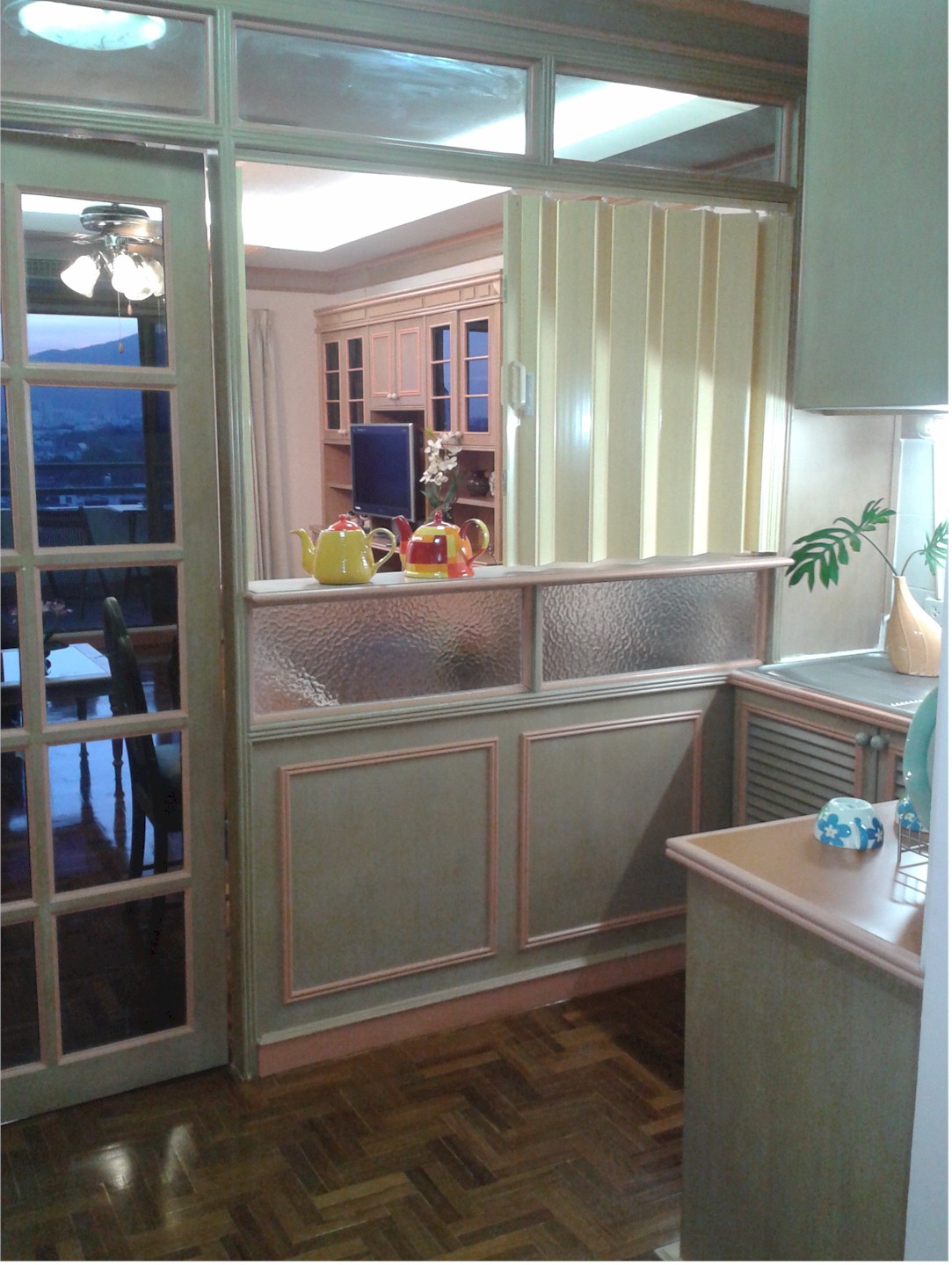 Evening view you can watch the sunset behind Doi Sutape.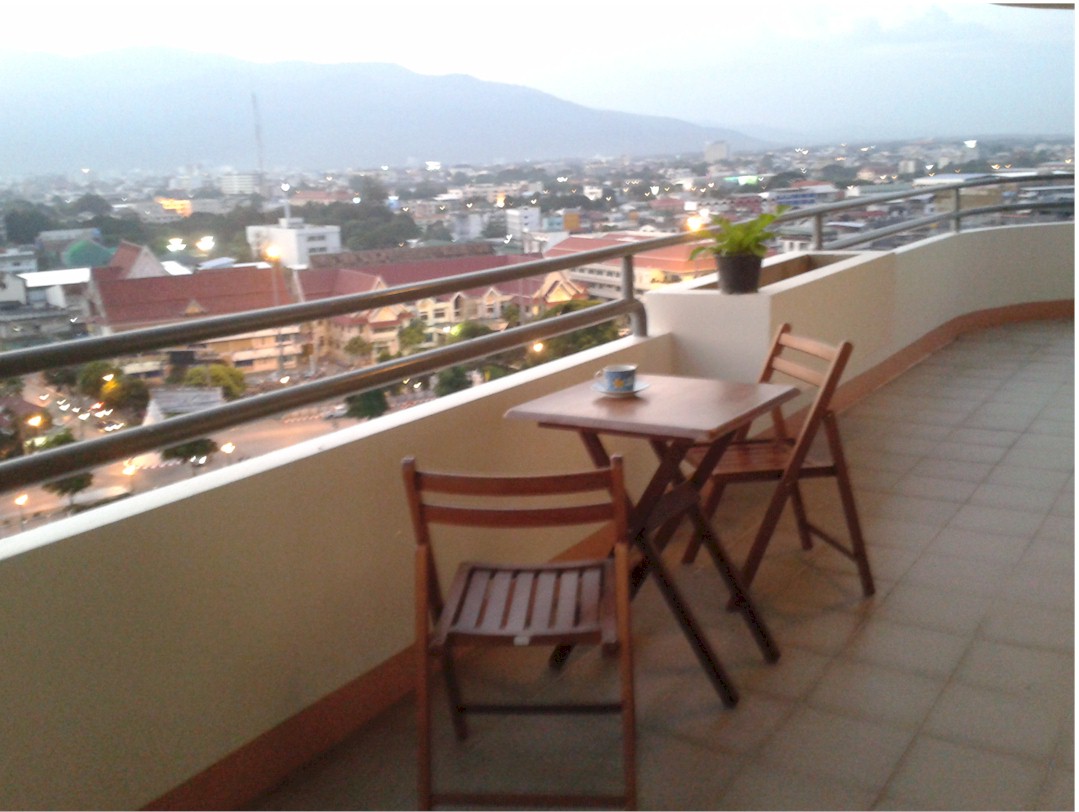 The Ping river flows right infront of the building and the Doi Sutape acts as a beautiful back ground.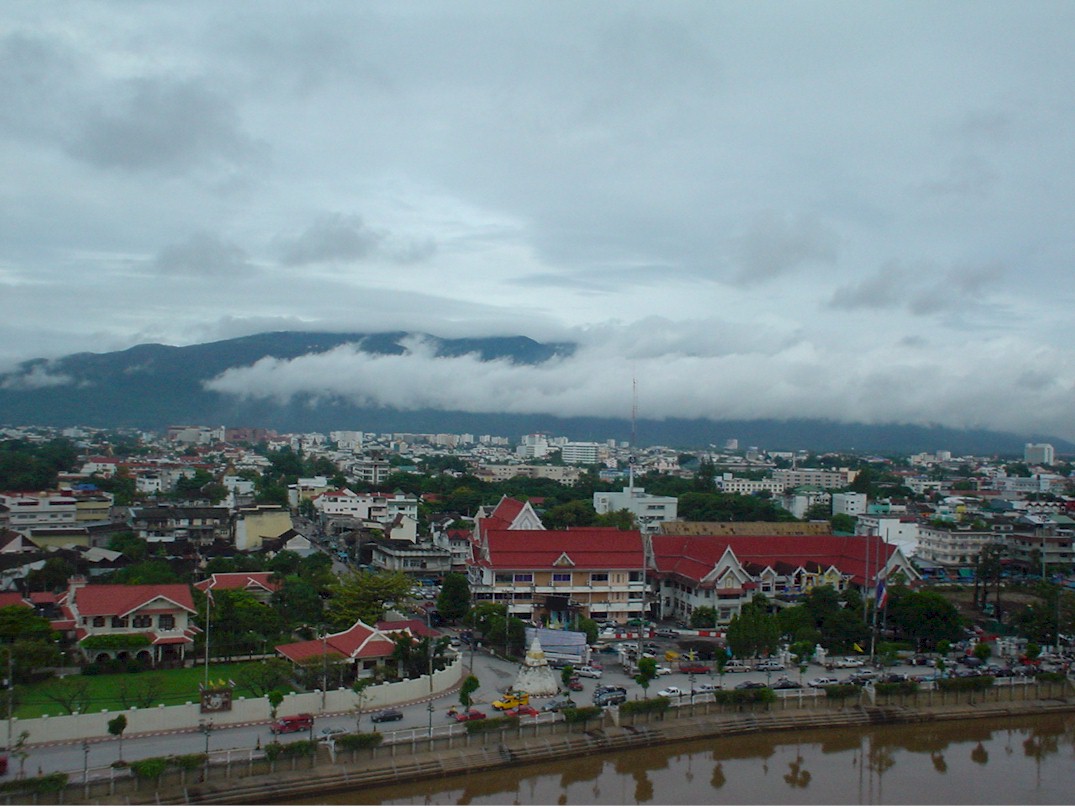 A L-shape balcony.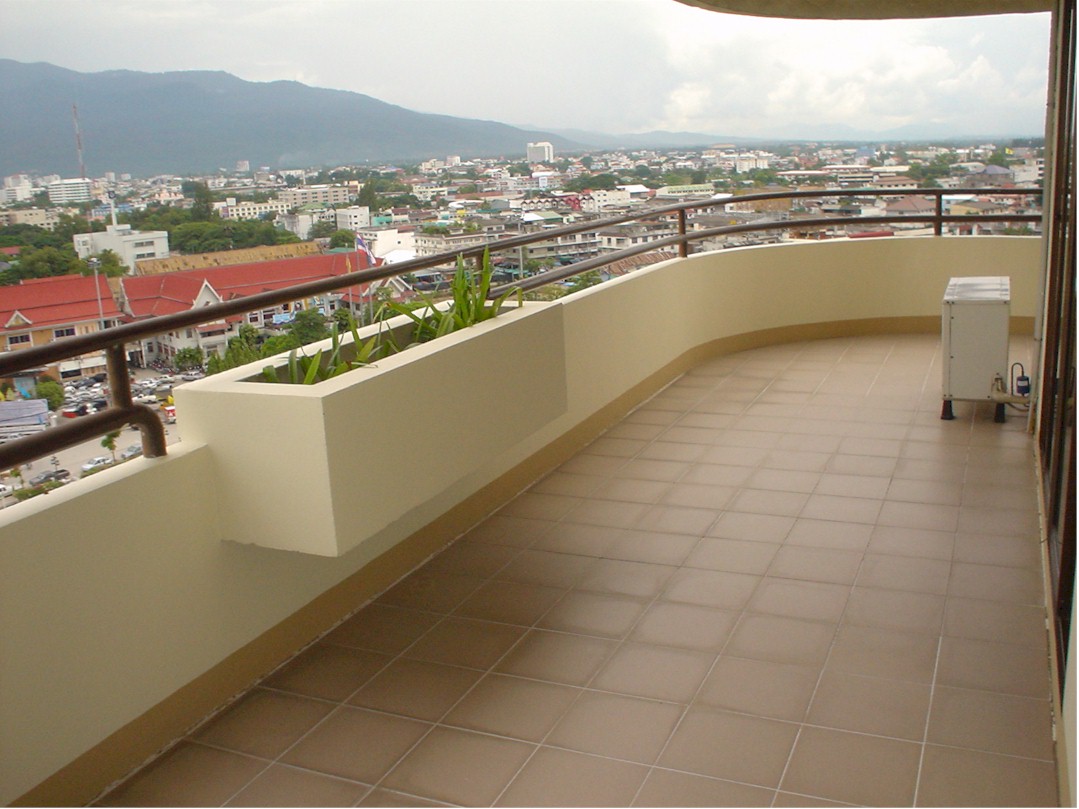 The Northern side of the balcony.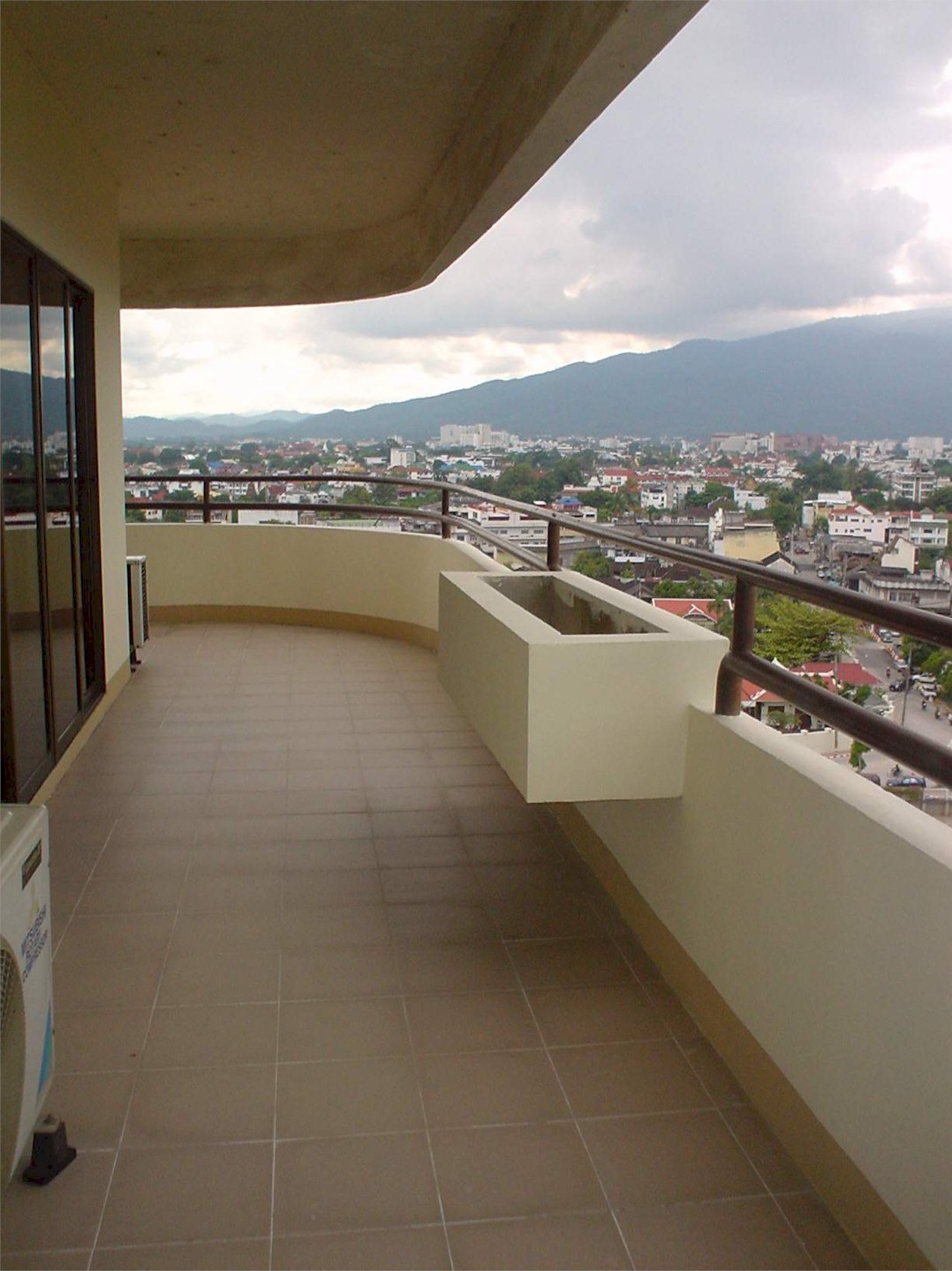 Floor plans of this apartment.